If you're searching for high-quality flood gates or flood shutters to protect your home or business from suffering from the effects of flood damage, then you've found the right place here at StormMeister®. Climate change and urban development are placing more and more properties at risk and in the UK alone, there are around 5 million homes at risk of flooding – a million of which are at severe risk of flooding.
Property owners are under increasing pressure from insurance companies charging high premiums in vulnerable areas (some companies won't even offer cover if the risk is particularly severe). If your property is at risk from flooding, then investing in StormMeister® flood protection products will make a great investment – saving you many times the cost of a flooding event. Not only will StormMeister® help to prevent water from causing untold damage, it will also help to make insurance cover much easier to obtain and more affordable. 
Contact Us
World-Leading Manufacturer of Flood Gates.
Founded in 2010, StormMeister® Flood Protection was created with the specific aim of solving the issues presented by conventional flood doors, gates and barriers that proved somewhat difficult to operate. Whilst working in the tropical rainforests of West Africa, our director, Malcolm Snape, hit upon the idea of using the hydrodynamic power of floodwater to seal flood defences. Instead of 'resisting' rising floodwater, our products can use the pressure of the water to seal themselves against oncoming deluges. A relatively simple solution but the simple solutions are often the hardest to find.
StormMeister® flood gates are produced in steel, aluminium or ethically sourced timber, some of which comes from sustainable harvesting by the indigenous people of Africa. We also use Accoya which is sourced from fast growing timber in New Zealand, harvested and then treated by a patented acetylation process. The resultant product is harder than hardwoods, more sustainable and most importantly from our point of view, more resistant to water.
As a result of the StormMeister® innovative approach, we have established a world-leading business that serves a wide array of individuals, businesses and governmental bodies in establishing stringent flood defences. We type test all of our products in our on site testing facility – no third party involvement; we open up our doors and gates to anyone interested in seeing how we create our products (and of course, close them again when there's a deluge of rain!)
Contact Us
A watertight case study…
Cars were left floating in sea water and people trapped inside the VVV Gym in the Hest Bank area of Morecambe as fierce winds combined with a tidal surge to batter Morecambe Bay and the Lancashire coast. Urgent action was required and Lancaster City Council's Coastal Protection Team was quick to act. The Coastal Protection Team is the lead authority for the Shoreline Management Plan for flooding and tidal surge protection in the Morecambe Bay area – extending from the River Wyre to Walney Island.
A major concern for the Coastal Protection Team was to devise a scheme to protect the Hest Bank area of Morecambe from future flooding and tidal surge events. Funding for the Hest Bank flood protection scheme was approved by the Environment Agency as part of a wider scheme in which £10 million was allocated to be spent on Morecambe's sea defences. The gym and residential properties in the immediate vicinity would be protected by a combination of a sea defence wall, flood barriers, flood gates, and flood doors. StormMeister® Flood Protection was appointed by Lancaster City Council as main contractor for the Hest Bank flood protection scheme.
Work on construction of the sea defence wall was started immediately by StormMeister® in conjunction with sub-contractors FloodSafe projects, whilst the required barriers, gates, and doors were manufactured at the StormMeister® manufacturing facilities in Preston and Bolton. Working in close harmony with the management and staff of the VVV Gym, home owners in the affected area, Lancaster City Council, the Environment Agency, and the sub-contractors all work was successfully completed on time and within the allocated budget by StormMeister® Flood Protection.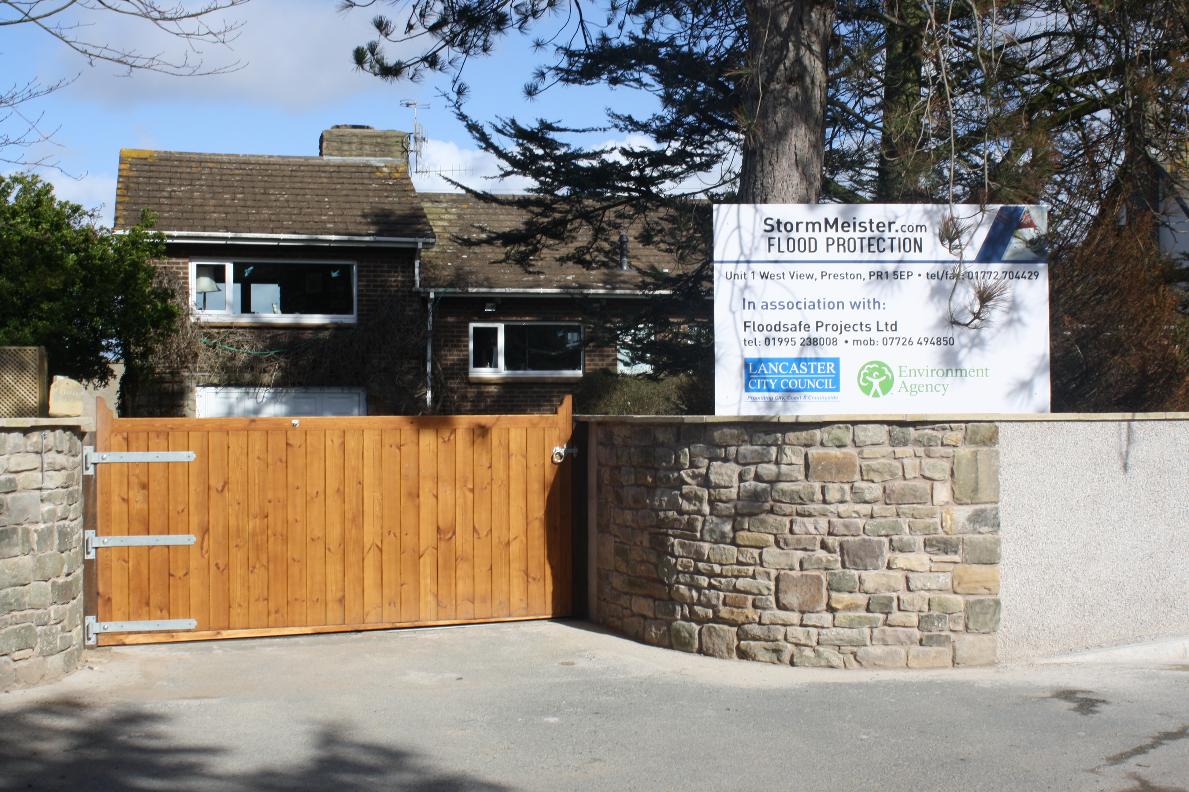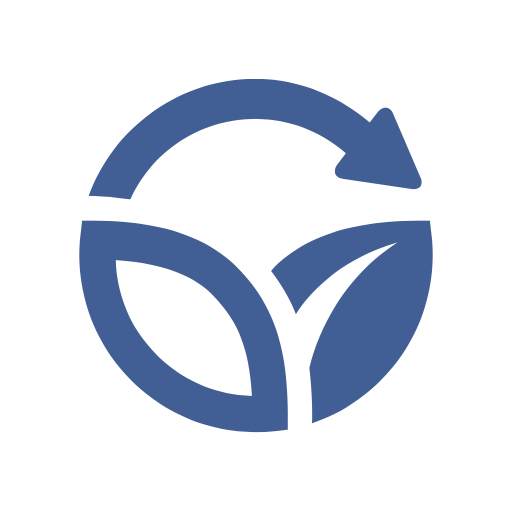 Ethical and Sustainable Materials
We are proud to manufacture flood gates and flood shutters that use ethically sourced redwoods and hardwoods, traceable to their place of origin. Much of the timber we use is harvested from the African Rain Forest, with traditional manual methods used to obtain it (rather than using heavy machinery that creates Co2 emissions). Furthermore, the work is carried out by local people on a cooperative basis, so the whole community benefits.
High Quality Treatment
Our flood gate timber has been factory treated with preservative for longevity, and been coated with oil-based veneer before the application of the finishing coats. We use specially formulated paints and wood stains that protect the timber, whilst also allowing it to breathe. This differs somewhat from standard gloss finishes that seal in moisture, which eventually leads the timber to rot. Also, the paints and stains we use on our flood gates contain a UV (ultraviolet) filter that helps to protect them against damage from sunlight.
Guaranteed Flood Protection Products
In conjunction with the StormMeister Care Plan every flood defence product that we create is covered by a minimum 5-year warranty (doors to residential properties are covered for 10 years). This will give you the peace of mind in knowing that you'll be able to properly test out your flood gates, flood shutters, barriers, doors and windows against whatever the elements bring, for the future.